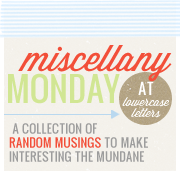 1. I can't belive it's already time to decorate for Christmas. I have A LOT of Fall decorations to take down, and A LOT of decorations I need to make to put up for Christmas. It can be overwhelming when you're spinning more plates than one should, but I am slowly dipping me feet into the pool of Christmas. I don't want to take away from the beauty of the holiday because I am so caught up with what doesn't matter in the grand scheme of things....but to a designer, decorations matter. Let. Me. Tell. You.
So in starting slowly, first, I designed this blog and my design blog. Then I made these signs.
For $10 I will send you a high resolution jpg file suitable for printing clearly in large sizes.
More are coming soon, simply because they are so much fun to make and so easy to use for decorations! : )
You will notice that I have the same sign 3 different times, but with three different fonts and backgrounds...it's to suit all the many tastes out there...surely I could come up with more with the same sign!
I plan on printing the one above for ourselves...plus the more I have in the making. I will reveal them as soon as I finish them.
2. Then we got a tree...my kids are pointing like Doug the Dog from the movie Up. They crack me UP!
3. Then Gavin had some fun with the piles of dirt and dust and needles on the ground...I had fun trying to get the timing with my cheap camera just right. : )
4. Taking home the tree is always fun and exciting because we know what is to come when it arrives at our house......
....decorating!
Pictures of our decorated tree coming soon.....