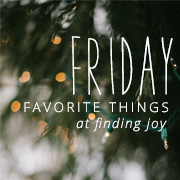 For most of the last two weeks,
my disease has been flaring and consequently,
I have been feeling horribly weak.
One day this past week, when I was feeling at my worst, but wanted to get up and homeschool my children (well, we needed to also), I decided to start my morning again by reading my Jesus Calling Devotional before I even got out of bed.
What I read
floored me
because
He always meets me
right where I'm at
in such an encouraging and tenderly loving way:
"Grow strong in your weakness.
Some of My children I've gifted with abundant strength and stamina.
Others, like you, have received the humble gift of frailty.
Your fragility is not a punishment, nor does it indicate lack of faith.
On the contrary, weak ones like you must live by faith,
depending on Me to get you through the day.
I am developing your ability to trust Me,
to lean on Me, rather than on your understanding.
Your natural preference is to plan out your day,
knowing what will happen when.
My preference is for you to depend on Me continually,
trusting Me to guide you and strengthen you as needed.
This is how you grow strong in your weakness."
And it referenced to one of my favorite verses:
"Do you not know? Have you not heard? The LORD is the everlasting God, the Creator of the ends of the earth. He will not grow tired or weary, and his understanding no one can fathom. He gives strength to the weary and increases the power of the weak. Even youths grow tired and weary, and young men stumble and fall; but those who hope in the LORD will renew their strength. They will soar on wings like eagles; they will run and not grow weary, they will walk and not be faint."
Isaiah 40:28-31
Teary eyed
, I dropped the book into my lap and
prayed
.
How many times have I looked at my frailty as a detestable quality?
Yet my Lord intends it as a gift.
It's in my frailty that His power is made strong.
It's in my

frailty
that I am closest to Him, walking in rhythm with Him, doing what He wants me to do, saying what He wants me to say.
It's in

my frailty
that I have strength to do what He's called me to do because He does it through me.
So why do I look at my

frailty

as one of things about myself that I hate the most?
My

Friday Favorite Things

this week
--In Faith--
is my frailty.
It sounds strange to say, and feels quite odd.....
but because of it, I relyed on the Lord for
e-v-e-r-y-t-h-i-n-g
this week;
and through Him, everything went better than I could have ever imagined.
Because of that, my week was filled with

JOY

and

PEACE
instead of grumpiness and anxiety.
I am thankful for my frailty
even though it makes me different, even though it makes me dependent, and even though it slows me down
because
it makes me different, dependent, and slow.
Going slow means I don't miss life as it races by because in my life, nothing races by......
So thank you Lord for this gift.

May I always see it as one!