I finally made my choices for curriculum this upcoming 2011-2012 school year.
It took me two years to conclude that comprehensive curriculums, where everything is done for you,
are
not for us.
We (my daughter and I) are very creatively bent and always have tons of ideas on how to do things. We love being free to plan and implement these ideas and get very excited about it. It makes my children LOVE learning because they choose what we will use to learn what they need to learn.
So I opted to choose individual curriculums for individual subjects, therefore creating an
eclectic style of teaching:
For
Bible
we will keep on til we finish the
new testament
(
we finished the old already
!):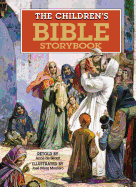 For
Read-Alouds
, we will be reading the following books and supplementing with their study guides (
by Progeny Press
)
when appropriate
to develop vocabulary, analytical, and comprehension skills: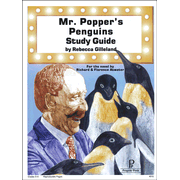 I also will be supplementing with
Drawn Into the Heart of Reading
with Chelsea---it's a great program that can be applied to any book.
Chelsea
will do these for
Spelling and Grammar:
Gavin
will be finishing up
A Beka Kindergarden Phonics
--we bought it late in the school year so he is about half-way through. Once he finishes it, he will move on to
A beka 1st grade phonics
. While I am not a huge fan of A Beka, I have to admit that their phonics program is one of the best out there and Gavin really needs the help it provides.
Gavin
will use this for
Handwriting
because I love that it has a bible verse to use for copywork and memorization (Charlotte Mason style)
, and when he gets to A Beka Phonics 1, he will start
Spelling Workout
for 1st graders.
Chelsea
will keep using
Singapore for math
--she is half way through completing 3A, and once she does that, she will complete 3B. She is moving slow through this because it's hard for her--but she is doing really well once we complete each topic, so we are sticking with it. I heard that their levels from 4-6 are quite advanced, so I figured we will naturally catch up when we get to those levels.
Gavin
will switch from the A Beka math he did in Kindergarden to
Singapore 1A and 1B for 1st graders
. I like this program a lot because it shows them how to arrive at an answer and why the answer is the answer, instead of just memorizing what the answer is--super important for visual learners who have problems with rote memorization.
I will be doing
Story of the World for history
with
both kids
together. Their activity book ROCKS. SOOO much fun..we love it.
And we will do this for
Science
for
both kids
together too--I especially love the Charlotte Mason styled notebook journal with lots of fun experiments, lapbook ideas and activities to do that relate to the topic:
I am starting a
co-op
with some homeschooling friends and we plan to do
Meet the Masters for Art
and
Meet the Composers for Music
with the kids twice a month.
I am so excited about teaching that!
I also will continue to teach my group of
Keepers of the Faith
girls...
(this is last year's group--we lost 2 and got 4 new girls for this new year!)

We'll have 15 girls from 2nd-6th grades for this new school year. We meet twice a week at my house for a skill lesson (like sewing, painting, knitting, photography, scrapbooking, etc.) and a Bible lesson.
I lead the whole thing and the other moms chip in and help out.
It's one of our favorite things ever!
Chelsea will be in
piano lessons
(this is a picture of our piano last fall--fitting!)
and swim lessons
so she doesn't have to hang out in this all the time in the pool!
while
Gavin will do swimming lessons
and coach-pitch little league baseball in the Spring
He needs to be a little older for piano and/or guitar, and although he wants to try basketball, I am not sure his body could do it without causing major setbacks medically. : ( I am looking into it though.
Because we will be homeschooling through
a charter school

that gives us money
to spend on our children's development and/or education, they are able to take these lessons.
We are
SO grateful
because there is no other way they would be able to take them!
It sounds like a fun exciting year to me....

I hope it proves to be!